Rapture Gaming Festival – Glenrothes, Fife (11th-12th August 2018)
Rapture Gaming Festival, most well known for the Gamer Bus, are bringing back the gaming punch and this time they are adding LAN to the mix! This event is not to be missed, jam packed with incredible gaming content – Costume and Play will be going on tour hosting our fantastic cosplay zones and masquerades.
What unique twist do we have for this event?
Costume and Play are pleased to announce our community orientated timetable on Sunday focusing on an introduction into the cosplay world. Don't forget to sign up to take part in the cosplay masquerade for Saturday, honouring and welcoming all levels and abilities of cosplay!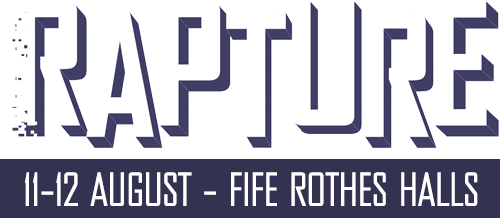 Cosplay Guest
Bandursnatch Studios is a British performance based cosplay team specialising in in-character performance panels.
Cosplay Guest
Tartan is a Edinburgh based Cosplayer who has been cosplaying for about 6 years. Picking Princess cosplays such her known Snow White, Jasmine and Moana . As well as picking Villains form the same fairy tales. Tartan has dabbled with the magic of Harry Potter themed cosplays and Anime cosplays in the past. Tartan enjoys the creative side of Make up, wigs and Character portrayal.
Photo - Mark Harwood
Cosplay Guest
Signless has been part of the cosplay world for 5 years, spanning a number of wacky and weird cosplays, from homestuck to digimon and beyond. A master chameleon when it comes to body paint and sfx makeup, they can turn themself into anything from a robot to a dragon. They are a firm believer that anyone can be a cosplayer, you just need to find a beginning and then there is no end to the possibility!